Signing up is free!
No contract, cancel anytime!
FAQ
How does billing work?
You will be billed on a monthly basis for the servers you have deployed and the data transfer you have used in the previous month.
Testimonials
"After evaluating a range of managed hosting options to support our data operations, we chose Atlantic.Net because of their superior infrastructure and extensive technical knowledge."

-Jason Coleman
VP of Information Technology,
Orlando Magic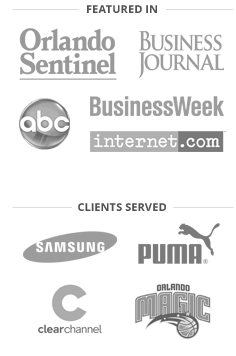 Select Server
User Registration
Verify Email
Checkout
User Registration
Sign up and start creating cloud servers in seconds!
Already have an account? Sign In.
Select Server
User Registration
Verify Email
Checkout
Unable to Verify Email Address
We were unable to verify the code you provided by clicking the link in the email we sent you. Please try again by locating the email we sent you and clicking the link in it. Also, please make sure thet you are copying the complete link and that the link is not wrapping to the next line.
Thank you for submitting your registration information. In order to complete the registration process, you must validate your email address. You will receive an email shortly with instructions on how to validate your email address. If you do not see an email from Atlantic.Net in your inbox mail folder, please check your junk mail folder on a periodic basis.
Select Server
User Registration
Verify Email
Checkout
Welcome to the cloud!
Your information has been submitted successfully.
In order to complete your account activation, you will receive a phone call from Atlantic.Net so that we can validate your account information. This process will only take a couple of minutes and requires you to answer a phone call and a few questions from us. You will typically receive the verification call soon after your information has been received, however it can can sometimes take longer if additional account verification is required.
Once your identity has been verified you will receive a welcome email stating that your account sign up is complete. You can then begin using the Atlantic.Net Cloud!